Sliding scale therapy fees are an option when establishing policies and fees in your private practice. A sliding scale therapy fee policy establishes guidelines on your fees based on the client's financial situation and ability to pay for services. Typically, the practice would set a reduced rate for services to increase accessibility to clients who cannot afford the full fee for services.
Sliding scale therapy fee arrangements can introduce many questions and concerns to a practice. This article will provide guidance and structure regarding establishing a sliding fee scale arrangement in your practice.
Why use a sliding scale in your therapy practice?
A sliding scale therapy fee arrangement can offer benefits and advantages to your practiced.
More access to services: The cost of therapy may present as a barrier to people who would like to begin, or continue in counseling. Potential clients who want and need counseling may not be able to afford your services. When you offer sliding scale arrangements with lower-cost sessions, more potential clients can access your services and begin therapy with you. 
Improved treatment outcomes: A reduced cost can increase a client's engagement and follow-through with counseling. If the sessions are more affordable to the client, then they can attend sessions with less worry about the financial burden of the sessions. The client may feel more connected to the sessions because they have less regret and worry about the financial impact of the session on their budget. Clients may be more likely to routinely attend their sessions, without canceling, because they do not have the money to pay for the session. The sliding fee scale can also increase the likelihood of the client scheduling follow-up appointments with you.
Increase your referrals and population served: By lowering the cost of your therapy sessions, you may experience an increase in referrals that come to your practice. If you market and share that you offer sliding fee arrangements, you may attract more clients into your practice. The practice may also notice that potential clients come from a more diverse background due to your sliding scale option.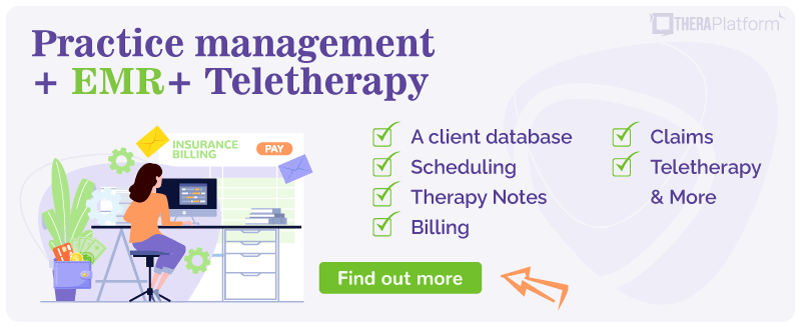 Disadvantages of a sliding scale therapy fee in a therapy practice
It is important to also consider some of the drawbacks of using sliding scale therapy fees. 
Decreases the value of your services: A sliding scale fee lowers the income you generate with each session. You may end up needing to schedule more sessions per week to reach your income goals. Some therapists may feel discouraged, overwhelmed, and even have a sense of burnout. 
For this reason, you may want to consider reaching a consistent income and caseload before adding a sliding scale fee arrangement into your practice. This way you can better understand how lower payments for your sessions will impact your overall budget and how to accommodate it. 
Stressful process: Implementing a sliding scale policy can create difficult ethical decisions and even more paperwork for your practice. A sliding scale policy creates a situation where your practice allows clients to pay different amounts of money for the same services based on their income.
As the therapist, you have to make some decisions about:
Who meets the established criteria
Offering a sliding scale option for potential clients also creates more paperwork and documentation for the practice. As part of the process for sliding scale arrangements, you may have forms and other documentation for the client to submit to establish their financial need for your sliding scale slots. 
Risk of resentment: By offering sliding scale therapy fees, you will earn less money for the sessions. Depending on your situation you may end up needing to see more clients to accommodate the sliding scale sessions. This arrangement can lead to feelings of regret or resentment developing towards the lower fee sessions. It is important to monitor yourself for these feelings and possibly discontinue the sliding scale policy if necessary.
How to set up a sliding scale therapy fee policy for your therapy practice
If you have determined that you want to establish a sliding scale therapy fee for your private practice, then you should create a policy regarding this arrangement. With a clear policy in place, you can operate from a more ethically sound approach to determining who meets the criteria and what rate the potential client should pay. 
The policy will clear up any confusion, bias, or window for confusion about who pays what rate for the same services. Part of your policy should include how many sliding scale spots you can afford to accommodate in your practice. Some therapists choose to offer a limited number of slots while others may open their entire practice to sliding scale arrangements. 
It may help you to create a worksheet, or document, that you and the client can complete establishing the client's financial need for a sliding scale arrangement. The worksheet can include the client's income and the formula that you create to figure out the fee for services. 
Therapists may use different guidelines to determine the financial need for clients to enter a sliding scale arrangement in their practice. Some therapists may request proof of income to support the need. Other therapists may use the honor system.
Start 30-day Free Trial and explore TheraPlatform. HIPAA Compliant Video and Practice Management Software for Therapists.
Some income determination guidelines to consider include:
United States poverty guidelines
Percentage of average income for geographic areas served in your practice
Client request with no specific income guidelines
Sliding scale therapy fee arrangements should be discussed with the client as part of the intake process. At this time, you can discuss any possible sliding scale therapy fee policy you may have. If you determine the client meets your criteria for a sliding scale arrangement, you should have a signed document with your signature and the client indicating the agreed-upon fees for your services. Since financial situations change, you might want to establish a frequency with which you review the paperwork and fee arrangements.
Your established rates for services play an important role in determining the success of your practice. As a therapist, you probably entered the field to help other people. It is common for therapists to neglect their financial well-being and create a situation in their practice that does not meet their financial obligations or leads to seeing a high number of clients each week. If you establish a sliding scale policy, take care to plan out your budget, rates, and guidelines in a way that does not jeopardize your financial well-being.
Resources
TheraPlatform, an all-in-one EHR, practice management and teletherapy tool, helps therapists streamline administrative tasks like billing, claims, documentation and scheduling. They also offer a free trial with no credit card required. Cancel anytime.
More resources
Free video classes