HIPAA Compliant Video Conferencing and Practice Management Software, supporting both teletherapy and office visits!
Trusted by :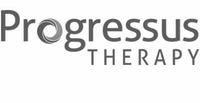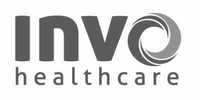 ALL-in-One HIPAA Compliant Video Conferencing and Practice Management Solution that's affordable, flexible, intuitive and scalable!
Our fully integrated teletherapy and practice management software for therapists includes HIPAA compliant video conferencing, whiteboard, in-session document sharing, video sharing, screen sharing, interactive apps, scheduling, therapy notes, billing, e-claim submission, intake and consent forms, secure messanging, client's portal, reports and more!
View All Features
What are our customers saying about TheraPlatform?
"TheraPlatform is excellent! It has made teletherapy so simple and fun. Teletherapy has transformed from something scary and unknown to something easy that I love!"
Speech-Language Pathologist
"I have tried many software and this has been best one I have liked because everything is in the platform. Customer service is amazing. If you email them they will respond quickly. If you have suggestions they take it into consideration. "
Owner, Licensed Mental Health Counselor
"Easy to use for both clinicians, families and individuals. It is a very comprehensive platform, unlike other platforms that only offer video features."
Speech-Language Pathologist
"It was my very best option for my small private practice."
"This is the best teletherapy platform, that I have seen, yet!"
Speech-Language Pathologist
"I am THRILLED to be able to offer this secure, interactive service delivery option to my families!"
Speech-Language Pathologist/owner.
Why should your organization or private practice choose TheraPlatform?
Security
A secure and HIPAA-compliant video conferencing platform is required by law when providing teletherapy. TheraPlatform was built to meet and exceed all HIPAA requirements.
Easy Set-Up
No additional hardware or software is required. Your organization can begin providing teletherapy services instantly!
Support
Your organization can count on constant technical support from our team!
Happy Providers = Happy Organizations
Your providers will have access to our built-in tools and therapeutic materials, allowing them to conduct interactive therapy instantly. Your providers will enjoy their work even more when they spend less time preparing their own materials!
Time Tracking
Your organization will know exactly when your providers enter and exit the virtual room with our time tracking feature!
Staff Training
Our team will train your staff and providers to smoothly implement TheraPlatform!
Case Studies

SLEA chose TheraPlatform as their HIPAA compliant video conferencing platform to deliver online therapy to schools in remote areas. "TheraPlatform has enabled us to be creative and provide effective online therapy"

Therapia Staffing and TheraPlatform are working together in schools across the nation to connect with online therapists and bring services to students in need.
Theraplatform Blog

Therapy office can sell or not sell your private practice and it is one of the most important aspects of starting a therapy private practice. There are multiple choices you will need to make that will impact the success of your venture. One of the first—and most important—decisions involve your office space. Here are some considerations when trying to find the therapy office space that best fits the needs of your private practice.

Ice breakers for group therapy are one of the best tools you can have in your therapist's toolbox. They are simple to implement, they're fun, and they help participants to begin engaging with the group in ways that feel safe. These blog article will review icebreakers that can be used during group therapy and their benefits.

This blog will review teletherapy activities therapists can use on video conferencing platform. Teletherapy does not need to be limited to face-to-face video conferencing. Let's talk about all the ways technology can assist you in getting the most out of a teletherapy (telehealth session) and help you plan engaging teletherapy activities.