ALL-in-One Practice Management and Telehealth Software, supporting both office and telehealth visits!
Trusted by :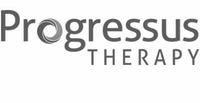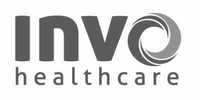 ALL-in-One Practice Management and Telehealth Solution that's affordable, flexible, intuitive and scalable!
Our fully integrated telehealth and practice management software includes: telehealth video conferencing, scheduling with appointment reminders, billing, e-payment collection, notes, intake forms, consent forms, secure messaging, client's portal, built-in therapy tools such as whiteboard, apps, and more!
What are our customers saying about TheraPlatform?
"TheraPlatform is excellent! It has made teletherapy so simple and fun. Teletherapy has transformed from something scary and unknown to something easy that I love!"
Speech-Language Pathologist
"Easy to use for both clinicians, families and individuals. It is a very comprehensive platform, unlike other platforms that only offer video features."
Speech-Language Pathologist
"It was my very best option for my small private practice."
"This is the best teletherapy platform, that I have seen, yet!"
Speech-Language Pathologist
"I am THRILLED to be able to offer this secure, interactive service delivery option to my families!"
Speech-Language Pathologist/owner.
Why should your organization or private practice choose TheraPlatform?
Security
A secure and HIPAA-compliant platform is required by law when providing teletherapy. TheraPlatform was built to meet and exceed all HIPAA requirements.
Easy Set-Up
No additional hardware or software is required. Your organization can begin providing teletherapy services instantly!
Support
Your organization can count on constant technical support from our team!
Happy Providers = Happy Organizations
Your providers will have access to our built-in tools and therapeutic materials, allowing them to conduct interactive therapy instantly. Your providers will enjoy their work even more when they spend less time preparing their own materials!
Time Tracking
Your organization will know exactly when your providers enter and exit the virtual room with our time tracking feature!
Staff Training
Our team will train your staff and providers to smoothly implement TheraPlatform!