Documentation
With TheraPlatform's documentation feature, all of your therapy notes such as assessments and treatment plans, SOAP notes, progress notes and discharge notes are easily accessible in one secure and HIPAA-compliant space. No more navigating between systems or having to use inefficient workarounds.
Start 30-Day Free Trial
Flexible Documentation
Documentation done your way. Document your in-office and telehealth sessions. Add attachments. Access built-in form templates or use the form builder to design your own template. Develop treatment plans and track of your client's progress using the scoring and data tracking feature. You can even co-sign therapy notes, all without ever leaving the platform.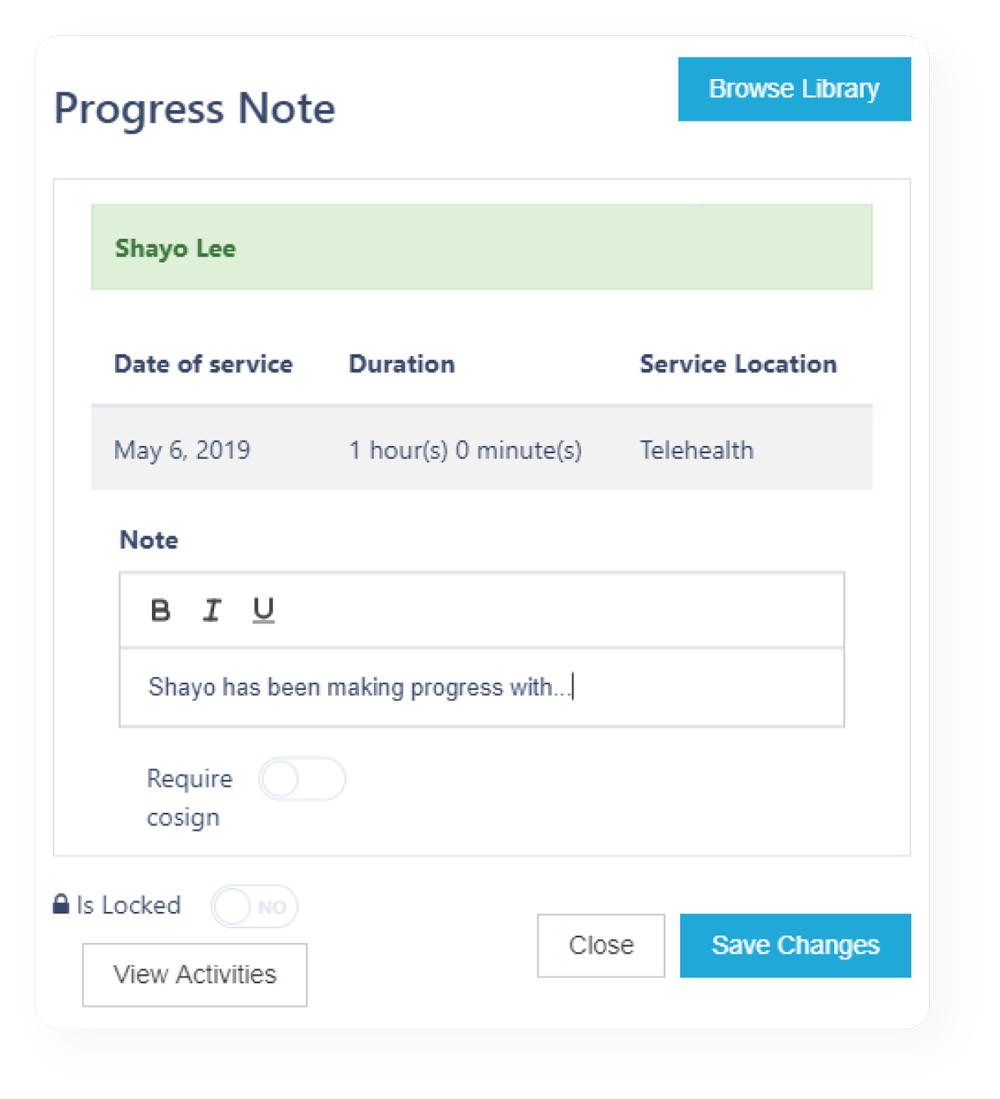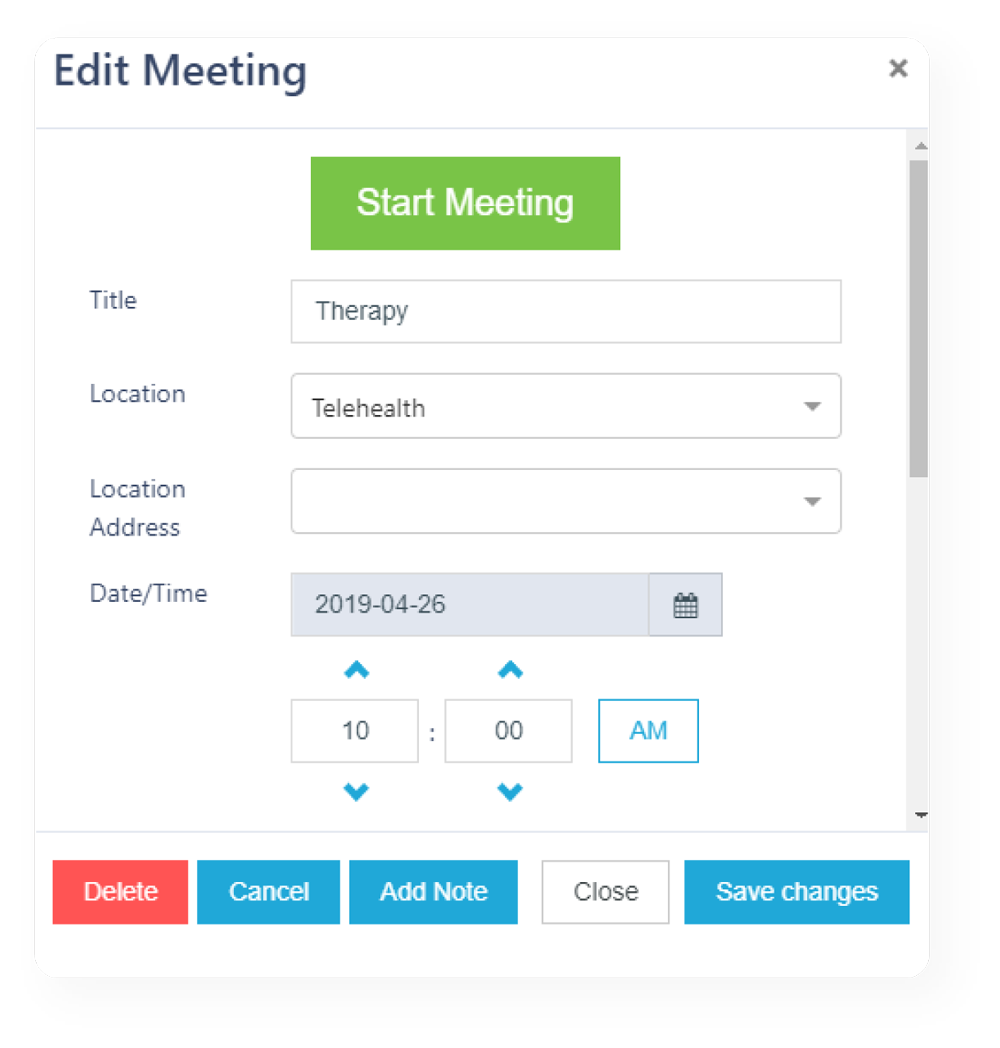 Workflows That Work
Choose the workflow that works for you. Document your therapy notes right from your calendar or from client's chart.
Find Your ICD-10 code
Use the searchable ICD-10 library to find the codes you need. Treatment plans with ICD codes automatically auto-populate to your progress notes saving you valuable time.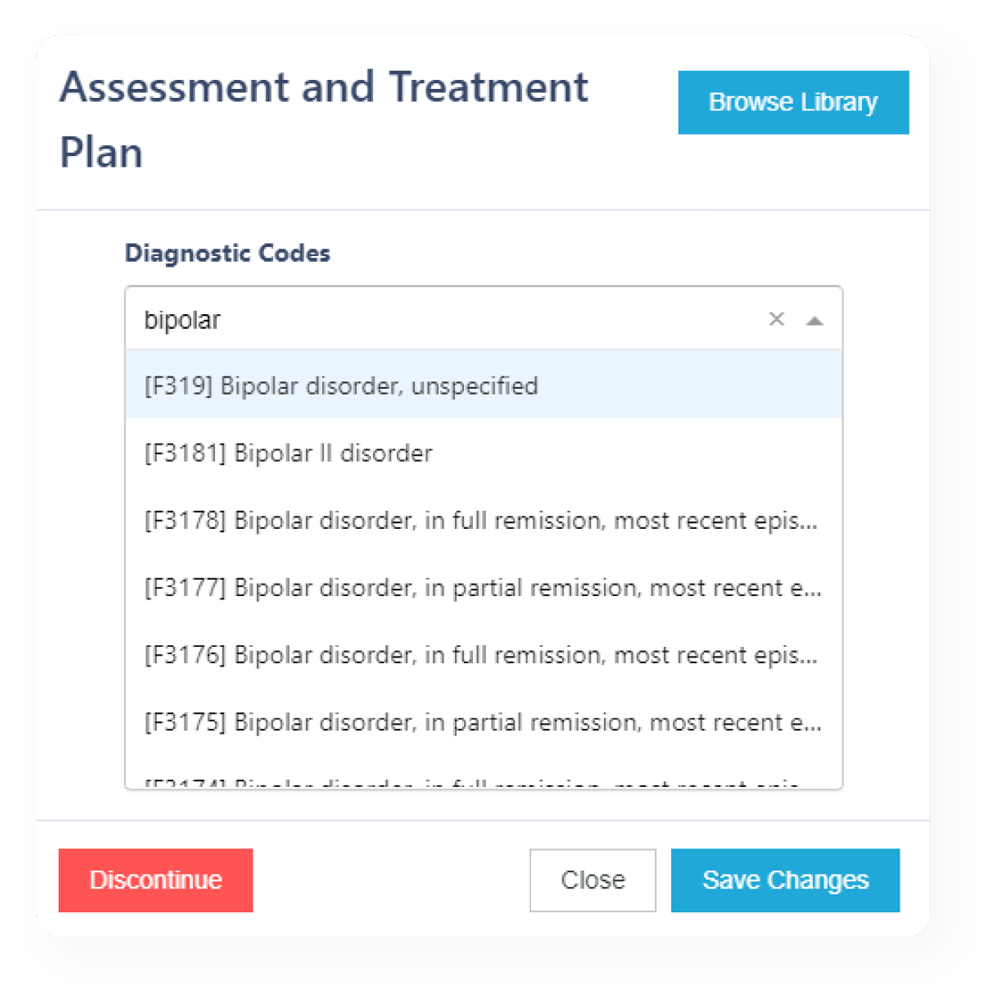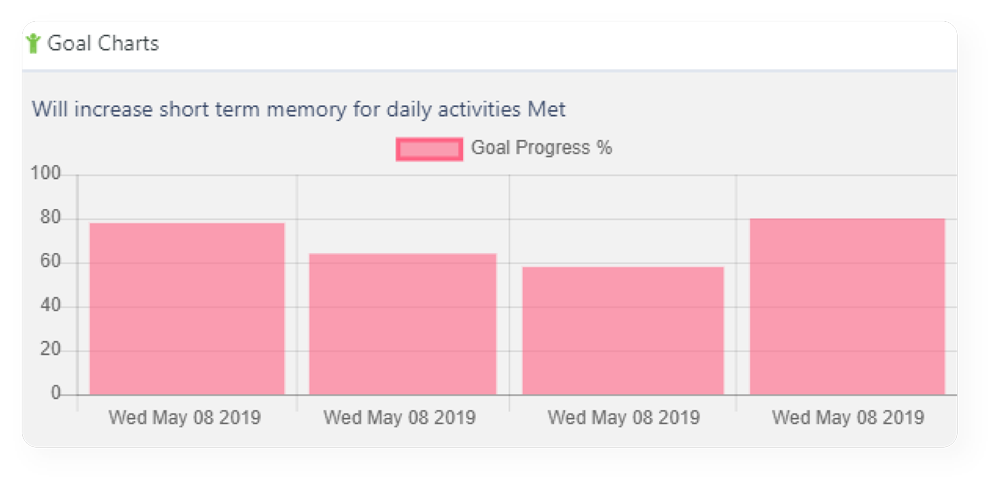 Progress Tracking
Pulling data from your client's chart, the progress tracker allows you to see your client's progress in graphical format.
Wiley Treatment Planners
Wiley Treatment Planners for Mental Health with 1000's of prewritten goals, objectives and interventions saving mental health providers time with treatment plans and progress notes.