Insurance
Claims simplified! Streamline and complete all of your claims filing in one secure place. No need to create and keep up with multiple clearinghouse accounts. Create claims, submit CMS-1500's electronically with automated ERAs, track claims status and payments all from the claims center.
Start 30-Day Free Trial
Quick CMS-1500 Completion
Enter your practice and client information and TheraPlatform will automatically retrieve and fill in the required CMS-1500 fields. Upload, print, submit CMS-1500 forms with a click of a button and reconcile claims as needed.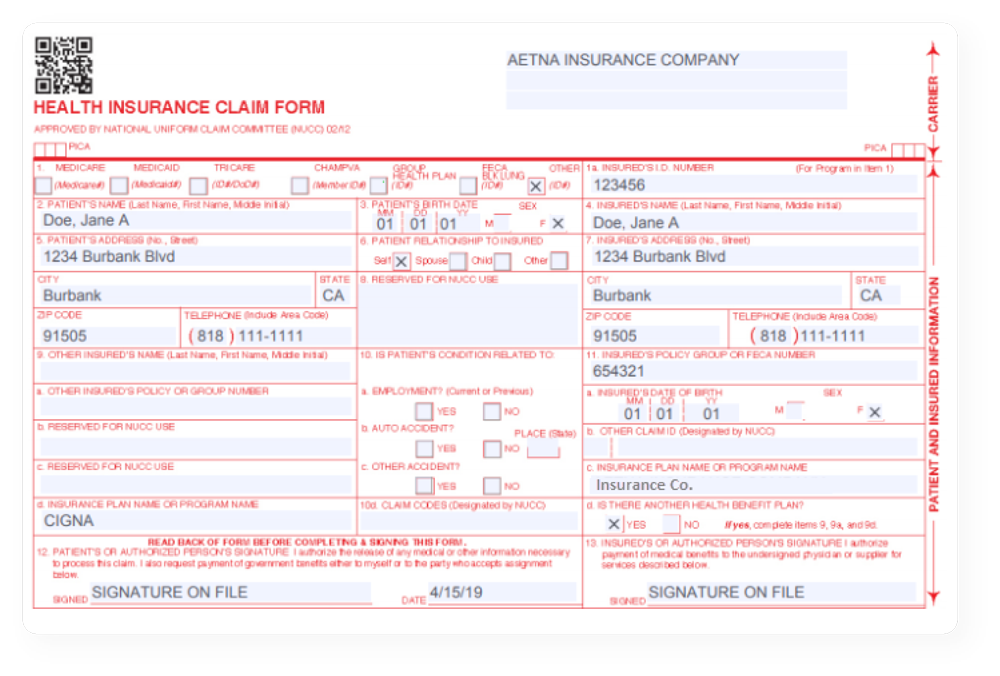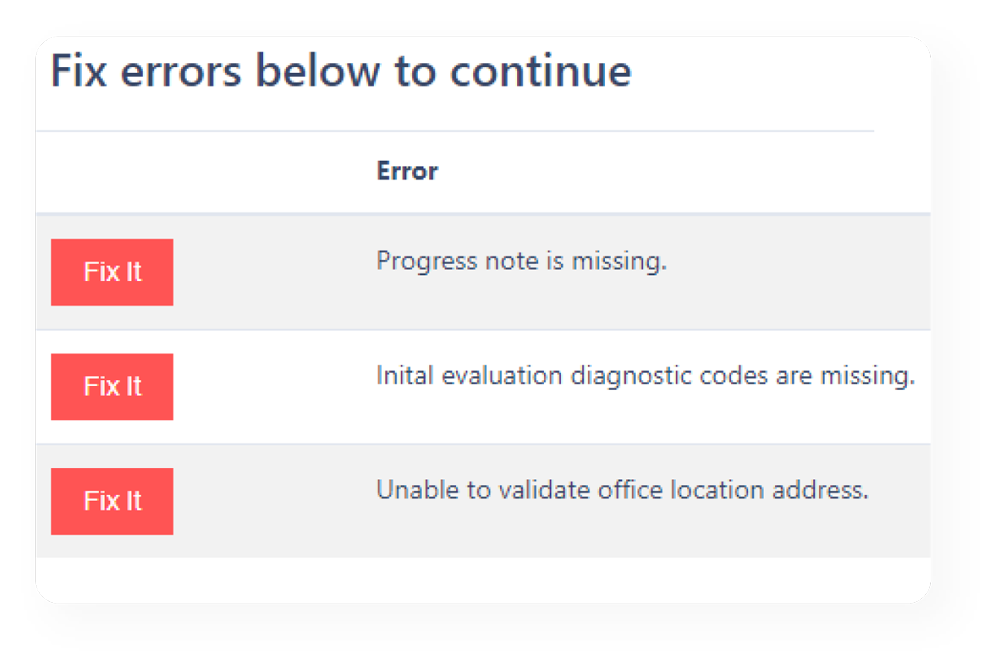 Decrease Claim Rejections
Our claims validation feature will review your claim for any missing or invalid information. You will be prompted to make corrections before claims are submitted.
Claims Tracking
Automated status updates allow you to view the status of your claims at any given time. View all claims in one location and filter them by the status.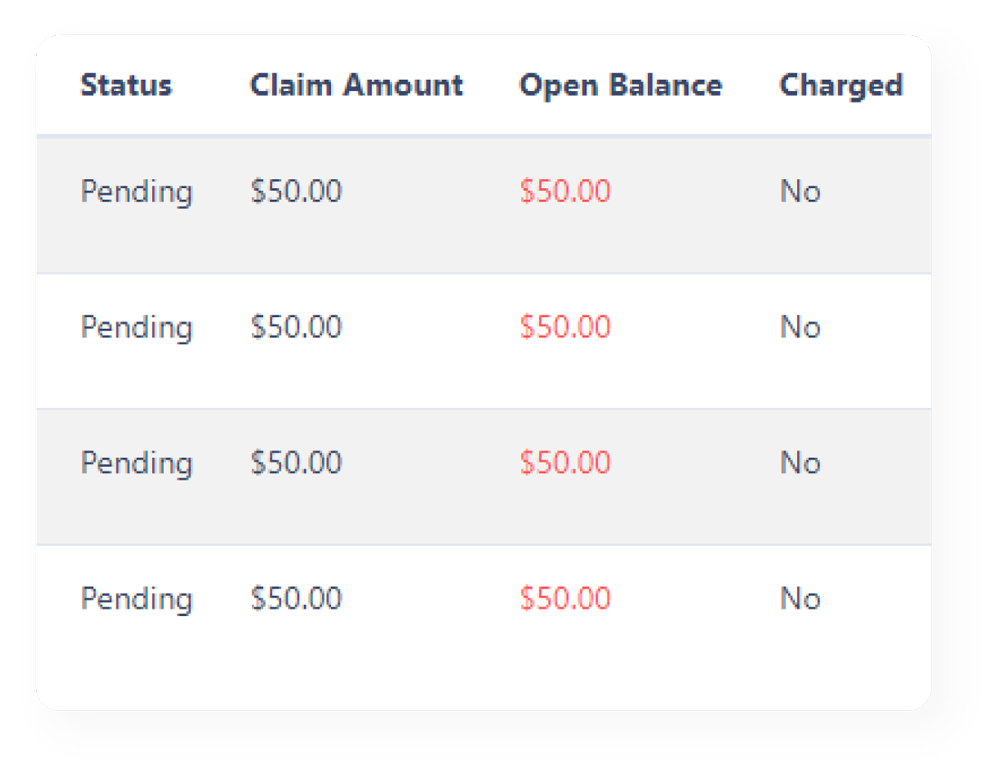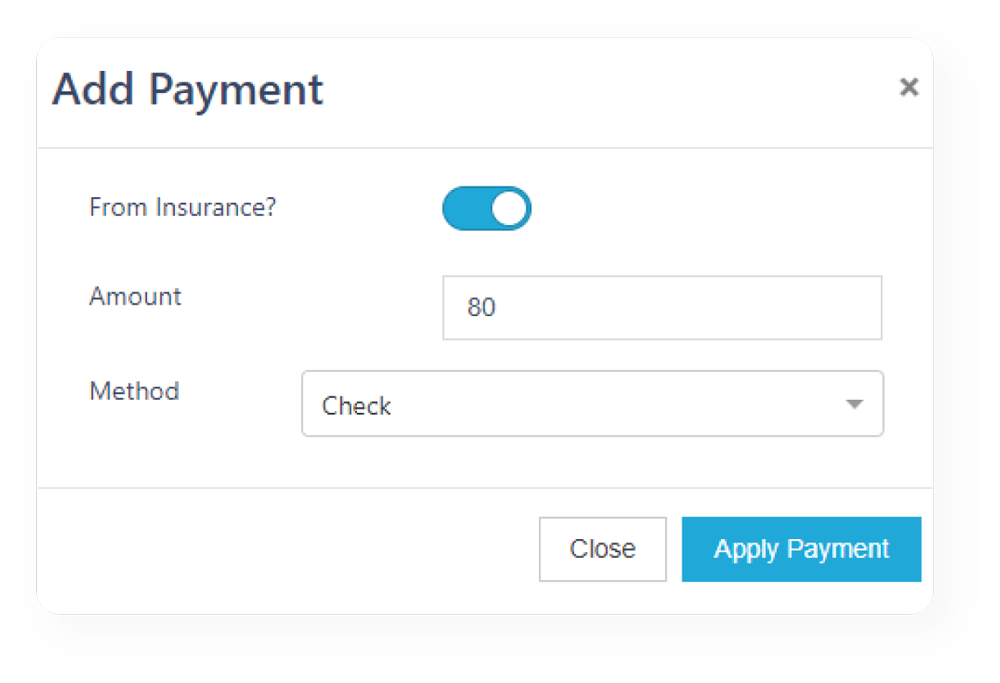 Post Payments
Our system automatically processes ERA/EOB files. Post your payments from health insurance with a click of a button.