HIPAA compliant video recording is one of those phrases that feels like an oxymoron, you know like jumbo shrimp, original copy and working vacation – the kind of phrases with words that seem contradictory. HIPAA compliant video means your teletherapy conversations are secure along with your data. So why record them? Doesn't that make the videos and your conversations available to everyone everywhere? Those are good questions to ask and we'll dive into those questions and a few others around HIPAA compliant video recordings.
HIPAA compliant video recordings background
Recording clients sessions is a relatively common practice that has been used for years in the counseling profession. Reasons range from grad school professors and supervisors using recordings for training purposes to clinicians using recordings to put a fine point on their documentation for quality assurance. Despite these use cases, opinion on the ethics and value of recording has been somewhat divided in the past.
Before any one of these clinically sound recordings can occur, however, a foundation needs to be established between the provider and the client. First, the client must agree to the recording and the clinician must have a sound understanding of the equipment before the recordings are made.
Informed consent for HIPAA compliant video recordings
Just as a client needs to agree to consent for care, a client also needs to agree to the sessions being recorded by signing an informed consent form.
The form should detail:
Why the session is being recorded
The method of recording (ie, audio, video)
How the HIPAA compliant video recordings will be used (ie., will they enhance the client's treatment)
Whether the client will have access to the recordings
Where the recordings can be accessed and for how long
Whether the HIPAA compliant video recordings will be destroyed
Any potential risks associated with recording the sessions
Discussing these factors with a client is also encouraged when administering the form. The client should also understand they have the right to withdraw from a HIPAA compliant video recording agreement.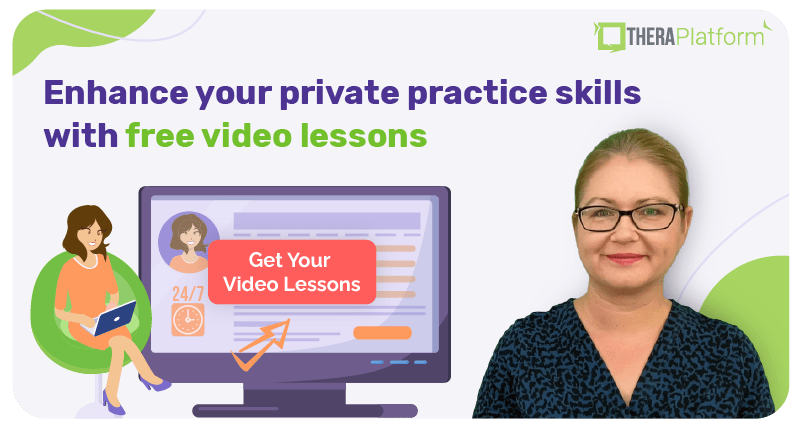 Interacting with HIPAA compliant video recording technology
In addition to building the therapeutic relationship through transparency by informing the client of the purpose of the recordings, it's also good for the clinician to understand the technology involved prior to a session recording.
Conducting a few dry runs with colleagues and running a few sound checks to determine whether the equipment is in good working order before the recordings take place is a good practice.
Questions to ask include:
Are you receiving feedback?
Is the lighting too poor to see client facial expressions, for example?
Can you understand what the clinician and the client are saying?
All of these are important questions to ask before embarking on HIPAA compliant video recordings. Also, establishing that the technology is working prior to the session will help keep the session free of distraction, which can lead to better client outcomes.
Recordings should not breach the therapeutic relationship.


Start 30-day Free Trial and explore TheraPlatform. HIPAA Compliant Video and Practice Management Software for Therapists.
What are HIPAA compliant video recordings used for?
Various professionals utilize HIPAA compliant video recordings in their respective settings.
Professors, therapists and supervisors can all potentially benefit from recording client sessions for training purposes, quality assurance and supervision.
Student training: Taping sessions with clients is a requirement for many counseling and mental health therapist programs at major universities. Additionally, students must make the recordings available for individual supervision in practicum/internship courses and are expected to view sessions with their supervising professor in compliance with the CECP HIPAA Compliance Policy.
Quality assurance: In addition to professors, providers have their own reasons for self recording client sessions. Therapists may record their sessions with clients as a way to improve methodology or potentially correct behavior such as countertransference or resistance with a client.
Clinicians may also use HIPAA compliant video recordings as a way to fill in gaps in notes to ensure the accuracy of their documentation. These recordings may also help therapists prepare for future sessions.
Supervision: In larger practices, HIPAA compliant video recordings allow supervisors to observe psychotherapy sessions with newer clinicians and provide feedback on verbal and non-verbal behaviors. Video recordings are believed to allow more objective feedback than relying on documentation alone. Providing this feedback based on HIPAA compliant video recordings allows the learner the opportunity for more self observation, self reflection and self awareness, according to studies.
While these type of recordings and feedback can lead to improved psychotherapy sessions and potentially better client outcomes, a few strategies can be employed to help the learner or clinician feel less anxious when it comes to recording such as:
Building a trusting relationship with the learner
Establishing a learning environment/contract that includes HIPAA compliant video recordings
Exposing the learner to the technology and equipment prior to the sessions
Establishing processes for how the recordings are introduced and discussed with the client
Adapting to the learner's stage in their career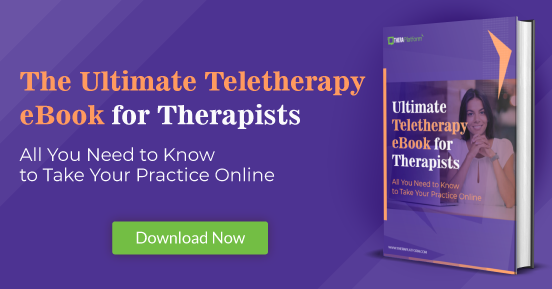 Storing HIPAA compliant video recordings
As with all formal medical records, any video or audio recordings made by a healthcare provider are covered under the HIPAA Privacy Rule and must be securely stored.
Most HIPAA compliant video recordings can automatically be saved in a client's chart as part of an EHR tool, and you can review videos at any time and even share them with your clients. Your clients will receive an email notification and would need to login to the client portal to view session recordings.
All recorded videos (audio) are encrypted and stored according to HIPAA's regulations in the cloud in tools like TheraPlatform eliminating the need of your practice or organization to store videos on your computers and encrypting your own computers.
What are the costs for HIPAA compliant video recordings?
Prices may vary according to circumstance and vendor. TheraPlatform, for example, charges a $ 0.03 cents per minute recording fee but there are no extra fees for storing the videos.
Resources
TheraPlatform is an all-in-one teletherapy platform that allows clinicians to record telehealth sessions with their clients. They also provide EHR and practice management tools to help streamline private practice management. Additionally, they offer a 30-day trial with no credit card required.
More resources