Teletherapy&nbsp
Beyond the preparation: 4 ways to launch your teletherapy (telehealth) practice

You've done the training to practice teletherapy (telehelath), e.g. telemental health competently. You've chosen your hardware, your software, your HIPAA compliant video conferencing platform and tools. You finally feel ready to offer telemental services. So now what? How do you get started?
Beyond the competency and technical preparations, the key to getting started is letting people know that you're offering this new service. Your clients and referral resources may know you as a rock star therapist but may have no idea that you're now able to offer teletherapy services, e.g. telemental health. Prospective clients may not know that receiving help via telemental health is an option. As you're getting started, you have to ask yourself, "How will they know I offer teletherapy (telehealth)?"
Be Prepared
In many areas, teletherapy is still a very new and sometimes misunderstood service. Clients and even referral sources are likely to have lots of questions. Some things to be prepared for:
Do your homework and know which insurance panels you're on cover the service. It will be one of the first questions you get.
Be able to explain how the technology and process work. Clients especially may be very apprehensive about using technology they might be unfamiliar with.
Be prepared to talk to your referral resources about the service, types of clients you consider for telemental health and how to appropriately refer them.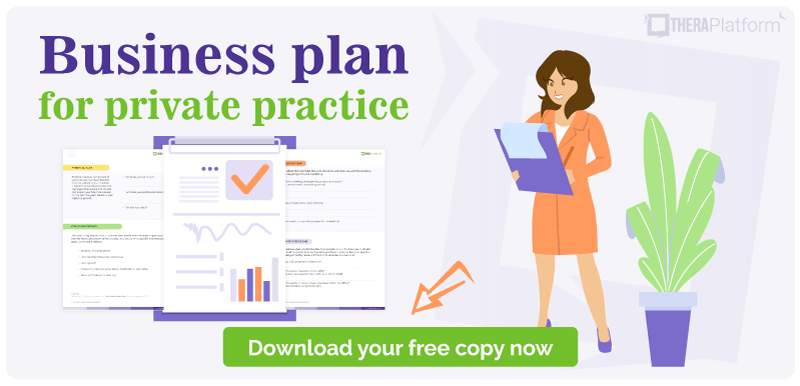 Make an Announcement
You probably have a list of reliable referral sources and local contacts. You have a set of clients who may be open to and appropriate for teletherapy such as telemental health. When adding a new service, these are the first ones you want to share the news with.
You might mention your new service to appropriate clients when you see them. You might make a phone call to your referral resources. Those brief conversations about new services are likely to go by the wayside. Take it a step further.
Formally announce that you're adding this new service to your practice.
Send a formal announcement card to your referral resources. These are inexpensive to have printed and can
You can include an announcement in your practice newsletter if you have one.
Provide appropriate clients with an announcement card and be available to explain or answer any questions they might have.
If the space and budget allow, you may wish to host a small "open house" at your practice for potential referral resources to highlight the addition of telemental health services to your practice.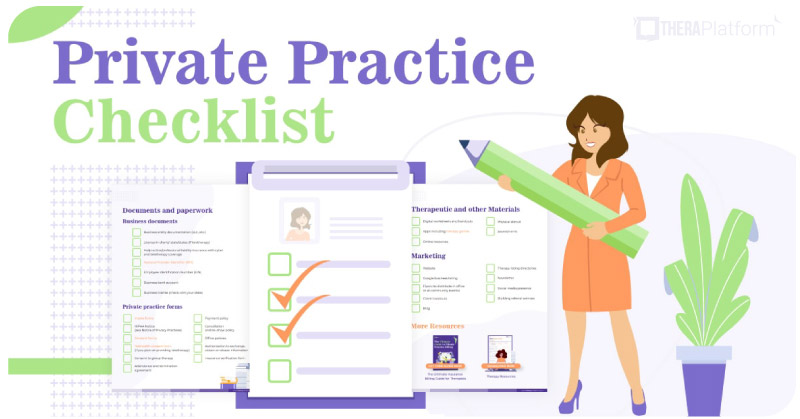 Advertise/Market
Advertising/marketing can take many different forms and what works depends on your practice and your budget. The good news is that advertising doesn't have to cost tons of money.
Here are some easy and inexpensive ways to advertise your new service:
Add this new service announcement to your website.
Add a line to your business card – something like "offering online therapy" or "online session available" or a similar phrase.
If you utilize social media in your practice, create a social media post to announce your new service.
If the budget allows and you have the skills, consider a few well-placed social media ads. You can create your ad graphics on sites like Canva.
Highlight this service in your practice newsletter if you have one. You can create an ad-style graphic to add visual interest and draw attention.
Look for free or low-cost advertising options such as participation in health fairs or community events.
Start 30-day Free Trial and explore TheraPlatform. HIPAA Compliant Video and Practice Management Software for Therapists.
Talk About It
Depending on where you are, telemental health may be a very new service. People may be curious but skeptical. What can you do as a provider? Talk about it!
Look for opportunities to talk about teletherapy (telehealth) and benefits of telemental health. This is your chance to pull the curtain back for folks and let them see and understand just what the process entails. Putting your expertise out there also helps potential clients and referral sources to see you as a "go-to" therapist if they are in need of mental health services or other teletherapy services.
A few ways to talk about it include:
Look for local community events or meetings that allow outside speakers
Develop a seminar or workshop suitable for presenting at community events, health fairs, etc.
Present at professional events where potential referral sources may be
Holding an open house at your office to announce your new service? Consider adding a brief talk about telemental health
Blog about it on your website
Offer to write an article to your local health & lifestyle magazine
Make an educational video and post it to your website and/or social media sites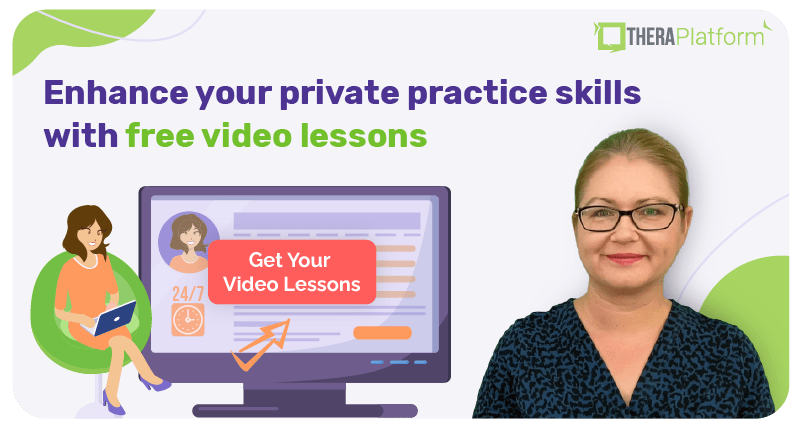 As you make the transition from preparation to implementation, keep your intended clients and referral resources in mind. How will you reach them? What do you want them to know?
Telehealth is still new in so many areas. The more you visible you are, the more your audience will connect with you. The more you inform and educate, the more they will come to see you as an expert offering the specialized resource they need.
If you're still exploring your options of HIPAA compliant video conferencing platform for telemental helath, check out TheraPlatform - secure and HIPAA compliant video conferencing platform for teletherapists with built in practice management and EMR features. TheraPlatform, an all-in-one EHR, practice management and teletherapy tool was built for therapists to help them save time on admin tasks.
More resources
Free video classes