Benefits of telehealth for clients and providers
Telehealth has been proven to be as effective as in-person therapy for treating many conditions according to a study from Northwestern University, and many therapists and counselors are offering virtual sessions as an extension of their therapy services.
Whether a complementary service to existing in-office sessions or an alternative to the traditional office setting, the benefits of telehealth for clinicians can include:
Limiting client cancellations and no shows
Reduced overhead for office costs
Expanding their area of service
Increased income through an expanded client base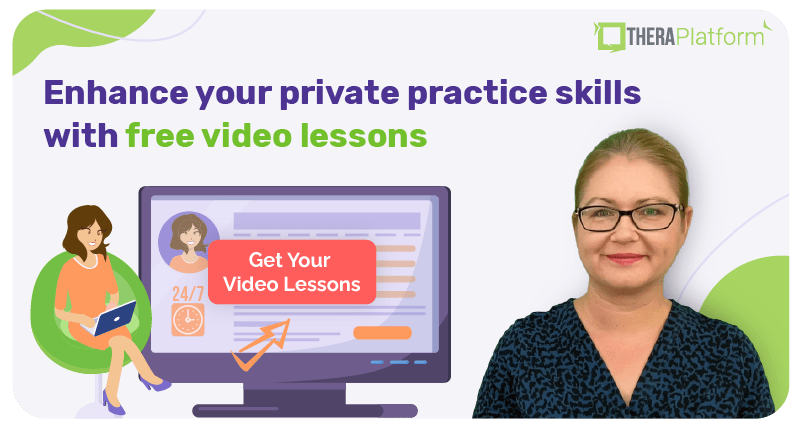 The benefits of telehealth aren't limited to providers, however. The benefits of telehealth also extend to clients with clients showing a high level of satisfaction with remote care.
The benefits of telehealth for qualifying clients include:
Easier access: Clients who live in remote areas, have limited mobility or limited access to transportation may be more motivated to participate in online therapy.
Reduced cost: Online therapy eliminates the costs associated with travel time and gas for clients.
More consistent therapy: Online therapy decreases absences due to poor weather conditions or sickness, allowing clients to participate in therapy on a regular basis.
More intense therapy: Online therapy can be scheduled more frequently, as clients do not have to commute long distances.
Increased progress: Because online therapy provides more intense therapy, it can accelerate progress.
Addresses stigma: For clients concerned over being seen at a clinic, telehealth can offer an entry into mental health care.
Better access to specialists: Online therapy can allow individuals in remote areas to get help from specialists who may not be available in their geographic location.
Physical comfort: Clients will likely be more comfortable in a familiar environment.
Flexibility: Clients have access to more specialists and can select the specialists who can work with their schedules.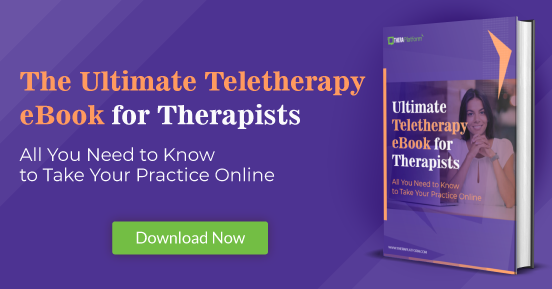 While the benefits of telehealth are clear for both clinicians and clients, considerations should be given to a few ground rules, according to the American Mental Health Counselors Association code of ethics.
Start 30-day Free Trial and explore TheraPlatform. HIPAA Compliant Video and Practice Management Software for Therapists.
The organization recommends:
A face-to-face first meeting, if possible.
Administering an assessment to determine whether a client is a good fit for telehealth. Potential clients requiring a higher level of care or clients who are a potential danger to themselves and/or others are not good candidates for telehealth.
Additionally, ensure your technology is current and any needed equipment is in excellent working condition.
By adhering to the same high standards for telehealth as you would for in-office sessions, the benefits of telehealth can be extended to clients and providers. Choosing a HIPAA compliant tool to conduct telehealth sessions can help you expand your services in a safe environment while helping your clients achieve excellent outcomes.
Resources
TheraPlatform offers teletherapy, practice management and EHR to therapists in all industries including, physical, occupational, speech and mental health. TheraPlatform, an all-in-one EHR, practice management and teletherapy tool was built for therapists to help them save time on admin tasks. They also offer a 30-day trial with no credit card required. Cancel anytime.
More resources
Free video classes