Home health CPT codes are part of a physical therapy program that plays an important role in the landscape of rehabilitation. For those patients that cannot leave the home, only leave the home for necessary outings with a great deal of help or who experience excessive fatigue or symptom provocation when they leave the home, home health physical therapy is an excellent option. In this article we will discuss the benefits and challenges of working in home health as well as some guidelines for billing and documentation around home health CPT codes.
Billing with home health CPT codes
Just like in every other setting, home health physical therapists must account for their time and the services provided in order to be reimbursed by an insurance company. In the home health setting, physical therapists and physical therapy assistants typically submit HCPCS codes. HCPCS stands for Healthcare Common Procedural Coding System and like home health CPT codes, are a standardized way to describe services. 



If you are a physical therapist or physical therapy assistant working in home health, there are three home health CPT codes to know:
G0151: Report this HCPCS code for services given by a qualified physical therapist in the home or hospice setting each 15 min for this home health CPT code.
G0157: Report this HCPCS code for services provided by an assistant of a qualified physical therapist in a hospice or home health setting, each 15 min  for this home health CPT code.
G0159: Report this HCPCS code for services performed by a qualified physical therapist, in the home health setting, in the establishment or delivery of a safe and effective physical therapy maintenance program, each 15 minutes  for this home health CPT code.
It is important to note that some private insurance plans may still require the submission of home health CPT codes like those for low, moderate and high complexity evaluations (97161, 97162, 97163) and it is very important to obtain billing guidelines from each insurance plan. 



In the home health setting, insurance companies typically pay per visit. Medicare Part A, which is a large provider of home health physical therapy, determines a per-visit rate for each individual patient based on several clinical characteristics. This new system known as the Patient Driven Groupings Model (PDGM) uses these characteristics to categorize patients within 432 possible case-mix adjusted payment groups which determine payment per visit. To learn more about PDGM, click here.
Documentation to support billing for home health CPT codes
One aspect of documentation unique to home health is the OASIS. OASIS stands for Outcome & Assessment Information Set and is required as part of the evaluation for all Medicare and Medicaid patients 18 years and older and some private insurance companies. 
It contains information regarding the patient such as the clinical condition, comorbidities, physical and mental state, functional status, living situation and health care needs and is used to help improve patient care and to determine payment. OASIS is an important aspect of PDGM. 
In addition to OASIS, evaluation and re-evaluation notes must list the prior level of function, exam findings, objective outcome measures as well as a plan of care. 
The Centers for Medicare and Medicaid Services website outlines the guidelines for treatment notes for home health. Treatment notes need to be completed for each visit and should clearly relate back to the established patient goals. They should include objective measures of patient performance, their progress in response to therapy and an explanation for any variances in the plan of care. Additionally, they should be thorough and reflect the services billed. In other words, following standard documentation practices is what is expected. Avoid using only vague terms like "doing well" as your only justification for why therapy is reasonable and necessary.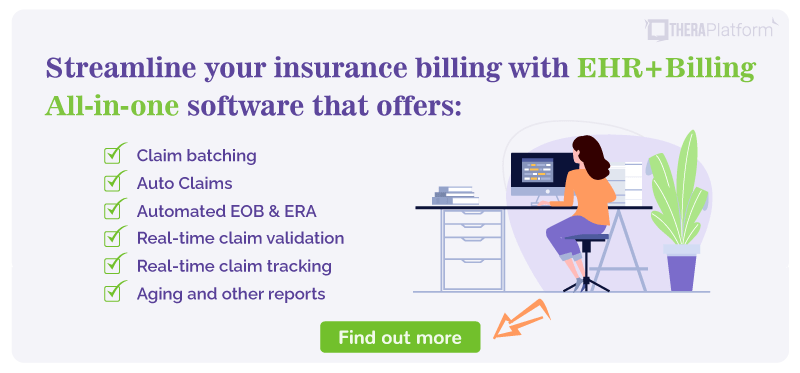 Benefits of providing home health physical therapy
Just like any setting, there are benefits and challenges to providing home health physical therapy.
If you are considering becoming a home health PT, here are some of the benefits to which you can look forward:
Higher pay: According to the Bureau of Labor Statistics, home health physical therapists continue to make a higher mean average salary than physical therapists in any other setting. 
Smaller caseload: Pressures to maintain high patient caseloads lead to burnout amongst many PTs but oftentimes home health therapists find their patient caseload to be much more manageable
Specificity of care: Instead of working on skills in the clinic that you hope will carry over to the home, in home healthcare you get to practice at the source. 
Challenges in home health physical therapy
More paperwork: In general, home health physical therapists report having higher paperwork demands than therapists in other settings. This is likely due to elevated regulatory oversight of the industry, in part due to its high billing rate. 
Patient population limitations: If you are a therapist that enjoys working with patients of all ability and mobility levels then you may find yourself missing out a bit on working with patients who are at those higher levels. 
Variable working environment: Because you are working in a patient's own home, you do not always know what the home environment will look like from a safety and accessibility standpoint for therapy. 
Driving time: Depending on where you work and the area you are servicing, you may be required to drive long distances between patients. This can put wear and tear on your vehicle and may impact your treatment and documentation time. 



As you can see, there are some challenges to working in home healthcare but with a little foresight they can be minimized. Before you start seeing patients, try to familiarize yourself with the documentation and EMR system you will be using. See if there is a practice template you can utilize and locate another therapist in the company who may be able to help you learn the system more quickly. 
Additionally, when interviewing to work at a home health agency, ask them about the radius in which you will be assigned patients, how travel and mileage reimbursement work and be sure your car is in good working order. 
While you won't necessarily know what a patient's home setup will be prior to walking in the door, when possible you can call the patient before your first visit in order to gather some information such as whether they have stairs, pets and a place they would like to do their therapy. Once at the home, you can have a conversation with the patient about strategies for making the home more safe and efficient for therapy, for getting around and performing ADLs.