Physical Therapy SOAP Note - Interactive PDF Template
Physical therapy SOAP notes are a thorough and organized way of documenting patient progress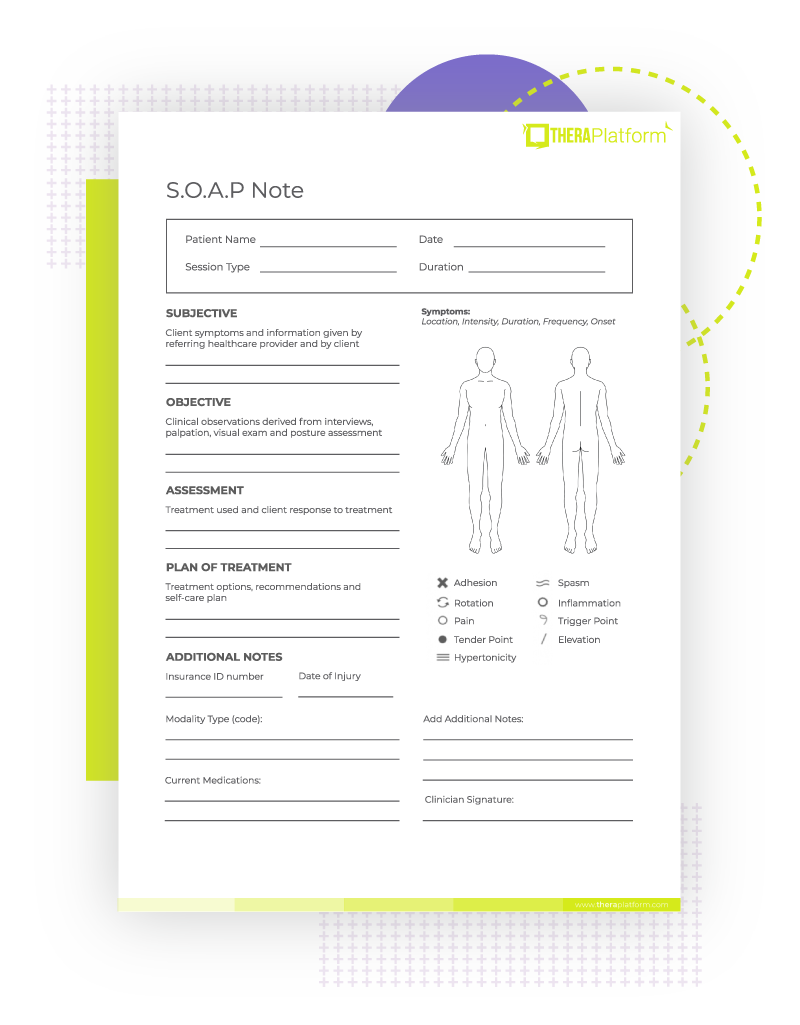 Physical Therapy SOAP Note - Interactive PDF Template
SOAP notes are a standardized form of note taking that can serve as evidence of patient contact and effectively communicate important information to the entire care team.
Managing patient records using the SOAP template, helps reduce human error and miscommunication. Each piece of data is entered into a dedicated field, so providers know exactly where to find relevant information. Read more about PT SOAP Notes
This downloadable PDF is unbranded and includes interactive fields for easy desktop note taking.
How to share paperless worksheets with your clients to save time and money?
Upload and organize your worksheets in TheraPlatform (practice management, EMR and telehealth in one software) and share them with your clients with a click of a button. Sign up for a free 30 day trial now - no credit card required!
Need more anger management worksheets? Check out our free anger management resource page.