Any time a therapist hears the word "bill", you can almost hear the inevitable sigh that follows. Billing is one of those practice necessities that drive therapists crazy. No one likes to deal with it but we do like to be able to keep the doors open.
For insurance billing, you most likely utilize some type of software or have a claims service. But what happens when a client asks you for a bill?
Whether or not you participate on insurance panels, at some point, you are probably going to be asked to generate a bill for a client. More and more, clients are participating in some type of health savings plan. Still others are faced with insurance plans that require meeting deductibles. To access those plans and funds, clients are required to submit bills for covered services. Do you know what to give them? Enter the superbill.
What Is A Superbill?
A superbill is a document that contains all of the information necessary for an insurance company or other third party to make a decision on reimbursement for health expenses incurred by a client. It is not a receipt. It is not an invoice. It is not a claim.
A superbill is similar to a claim that you'd send an insurance company. However, not every client you see has insurance that you would bill directly so would generally not be in a billing (claim) queue. The client may have an HSA or they may be utilizing out of network benefits and needing to meet a deductibles. Or you may not work with insurance panels at all. A superbill provides the client with the information they need to work directly with their respective plans.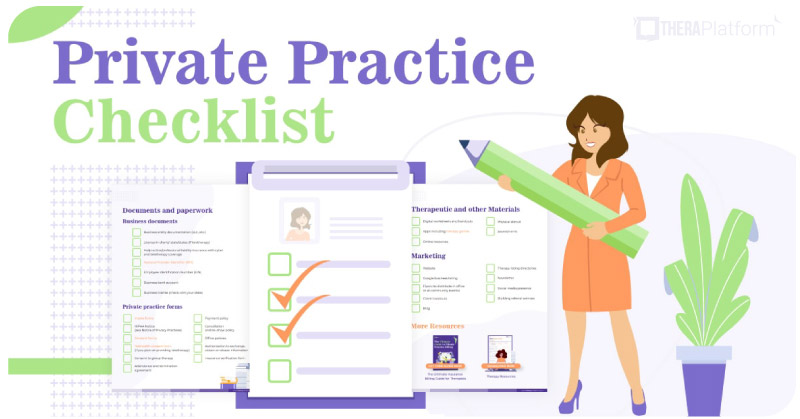 Beyond Receipts & Invoices
When a client pays you directly, you may provide them with a receipt. It may detail the date, the client's name, your name and maybe the specific service. The same may hold true for invoices. You would generally not include details related to a client's specific services or diagnosis on such documents.
For many clients, a simple receipt or invoice may be all they need. Those who are going to seek reimbursement from a third party will need considerably more specific and highly protected information.
What's In a Superbill?
Like an insurance claim, a superbill contains specific information related to the client, the service, the provider and – here's the really important part –the client's diagnosis. It is this information that a third party will consider when making a decision as to whether the service meets the requirements of the plan.
Here is the information generally included on a superbill:
Client's identifying and contact information
Provider's name and credentials
Office address & phone number
Provider's tax ID
Provider's NPI
Date(s) of service
CPT code for the service ICD-10 code
Fee for the service paid by the client
For a client not already in a billing database, that is a lot of information to have to generate each time a client asks you for a superbill. What's a therapist to do?
Start 30-day Free Trial and explore TheraPlatform. HIPAA Compliant Video and Practice Management Software for Therapists.
Be Prepared for Superbill Requests
For some therapists, the issue of a superbill is a rare one. In those rare instances, they simply get the client's file, sit down and type one out. Pretty time-consuming. Some therapists even keep a superbill template that they can just fill in. Still time-consuming.
With the advent of online client management systems, generating superbills is easier. Some platforms allow you to generate superbills with just a few clicks. Some don't. You probably see a variety of clients with a variety of payment needs and methods. You need a practice management platform that offers multiple options. Why deal with more than one system if you don't need to?
Especially for telemental health providers, you need a platform that is built for the way you need to capture and access client billing information. You need a platform that lets you see your client, accept payments and be able to generate invoices and superbills.
TheraPlatform offers clinicians all of that and more. With a few clicks, you can generate a superbill for your client. TheraPlatform gives its user the ability to:
Automate invoicing
Accept payments before and after sessions
Keep track of online and offline payments
Send invoices to clients
Create Superbills
And P.S., e-claims submission capability is also available and very easy to use in TheraPlatform!
Don't wait until your client asks for a superbill to find out if your current program supports superbill creation. You're a busy clinician with a busy practice. Have a plan and a program that makes this task a point-click-done task for you.