Therapia Staffing – Staffing company based out of Coral Springs, Florida offering national staffing services. When Therapia Staffing launched its therapeutic staffing service, they quickly found a huge gap between the demand for therapeutic services and the availability of therapists in underserved or geographically remote areas.The need was particularly dire in schools, especially those in remote areas.


Therapia Staffing responded and immediately committed to increasing access to speech, behavioral and other therapies for students who were not receiving the appropriate support and services because of their geographic location or lack of specialists in their area. Therapia Staffing experts knew the answer was to bring the providers to those in need via online therapy.


To accomplish this goal, they reached out to TheraPlatform and working together, schools across the nation are now able to connect with online therapists to bring services to students in need.


"TheraPlatform enabled our organization to help schools bring much needed therapeutic services to the students who need them most. The feedback we've gotten is overwhelming! The schools are able to provide vital services regardless of geographic location or provider availability. Our therapists and students tell us the platform is user-friendly and the built-in tools and content get rave reviews," says Jennifer Goldstein, Therapia Staffing's President. "We expect the need for online therapeutic services to continue to grow and Therapia Staffing is ready to meet that need."


"We are very excited that Therapia Staffing chose TheraPlatform for their needs and it is very rewarding to know that our platform is helping students across our country. With today's online capabilities, there is no reason for any child to not have access to the therapeutic services they need simply because of location or provider availability. With Theraplatform, therapists are able to reach students where they are," said Beata Klarowska, Co-Founder of TheraPlatform.


Across the country, schools in remote and/or underserved areas struggle to meet the therapeutic needs of their students. The development of secure, online service delivery platforms offer schools and healthcare organizations a safe, secure and cost-effective means of bringing therapist to those in need. Telehealth services have been proven to be both clinically and financially effective means of delivering therapeutic services.


TheraPlatform is a secure and HIPAA compliant teletherapy platform allowing organizations and practices to deliver therapy online. TheraPlatfom offers flexible plans and custom services for enterprise organizations.


Therapia Staffing is a nation-wide nursing, ABA/mental health and allied health staffing company working with both medical and educational facility partners. Therapia Staffing offers an array of staffing options.


For more information about Therapia Staffing or TheraPlatform, please visit their respective websites: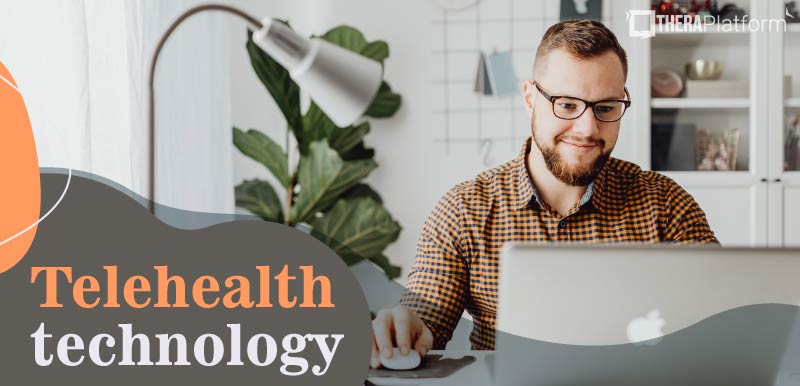 1/16/2018
Hands down, telehealth is the next big thing in service delivery for behavioral and allied health providers. Clients love it. More and more insurance companies pay for it. Most of us were trained in the "brick-and-mortar" style of service delivery. So, one of the biggest questions providers have is, "How do I get started?"
Latest Posts
Monday, March 11, 2019

Informed Consent Forms for mental health providers and therapists providing telehealth services such as online therapy can be a real struggle. Here are tips for informed consent forms.

Thursday, February 21, 2019

A superbill is a document that contains all of the information necessary for an insurance to make a decision on reimbursement for health expenses incurred by a client. What's in the superbill and why you need one?

Thursday, February 21, 2019

You've done the training on telehealth and video conferencing platform. You finally feel ready to offer telehealth (teletherapy) services. So now what? How do you get started?