First Impressions - Icebreaker Activity Worksheet
Build up camaraderie and spark meaningful conversation in your group therapy sessions with the First Impressions activity.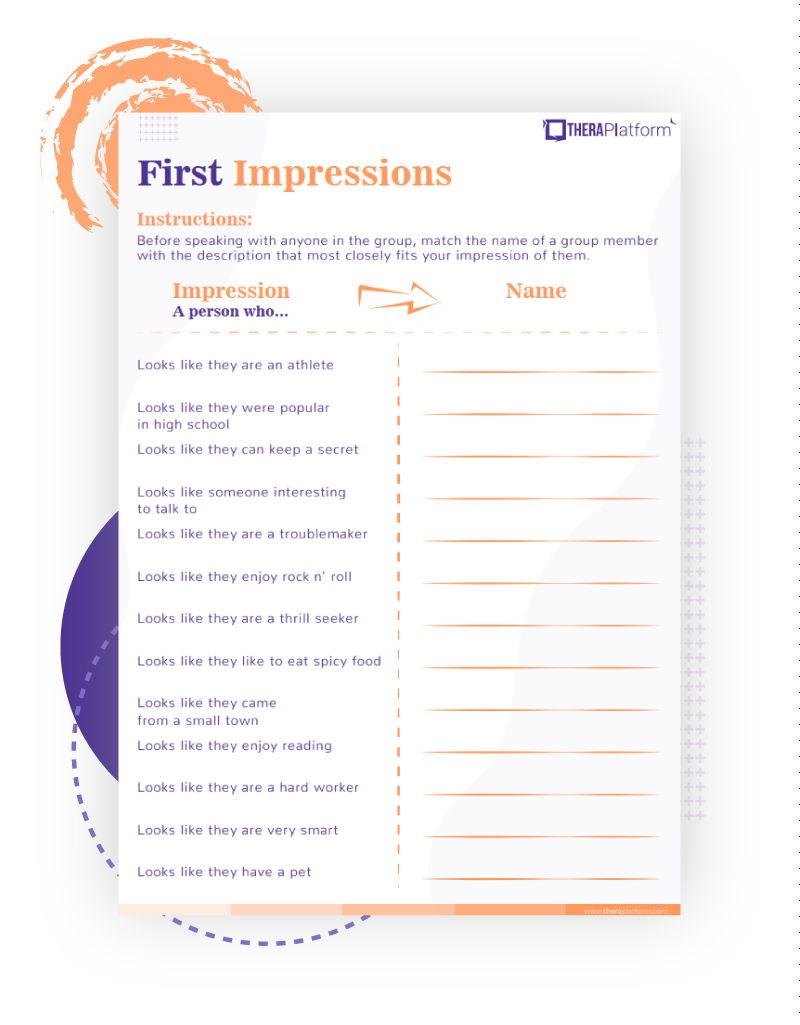 First Impressions - Icebreaker Activity Worksheet
This is a great handout for therapy sessions with new groups that don't know each other well yet. The sheet is printed out for each member, the sheet has a list of different stereotype descriptions on the left side. Members are asked to write down the name of another member in the group that fits the descriptions. This activity is great for getting groups familiar with one another and serves as a nice conversation starter on the topic of harmful labels and stereotypes.
How to share paperless worksheets with your clients to save time and money?
Upload and organize your worksheets in TheraPlatform (practice management, EMR and telehealth in one software) and share them with your clients with a click of a button. Sign up for a free 30 day trial now - no credit card required!
Need more anger management worksheets? Check out our free anger management resource page.