SMART Goals Worksheet
This CBT worksheet serves as a reference for SMART goals criteria, a guide for setting of objectives and making meaningful progress. Work through this PDF to begin the goal setting process.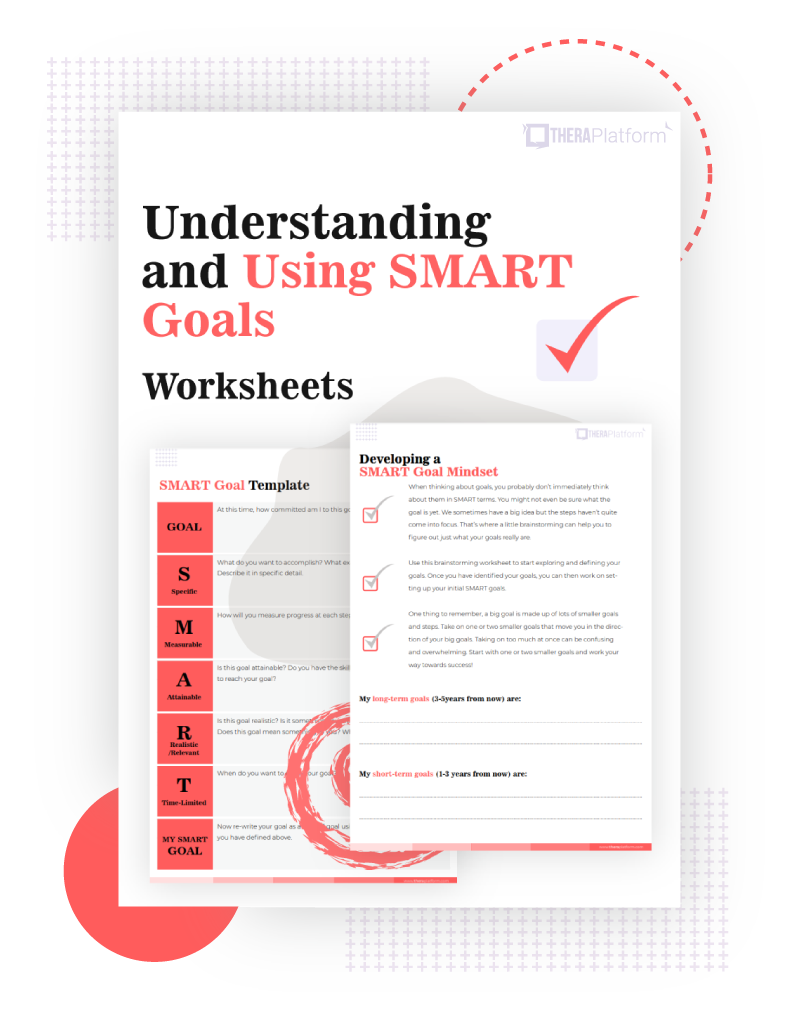 SMART Goals Worksheet
SMART goals are goals that are written using a very specific set of elements that improve your chance of attaining your objectives within a certain time frame.
Developing detailed and specific goals has powerful effects on our thinking and behavior. Leverage this worksheet to teach the SMART goals framework to students and clients. Build SMART goals, prioritize goals, set timeframes, and make commitments.
How to share paperless worksheets with your clients to save time and money?
Upload and organize your worksheets in TheraPlatform (practice management, EMR and telehealth in one software) and share them with your clients with a click of a button. Sign up for a free 30 day trial now - no credit card required!
Need more anger management worksheets? Check out our free anger management resource page.