Emotion Faces For Kids
This worksheet uses cartoon emotion faces that children can identify with to support emotional development and communication exercises.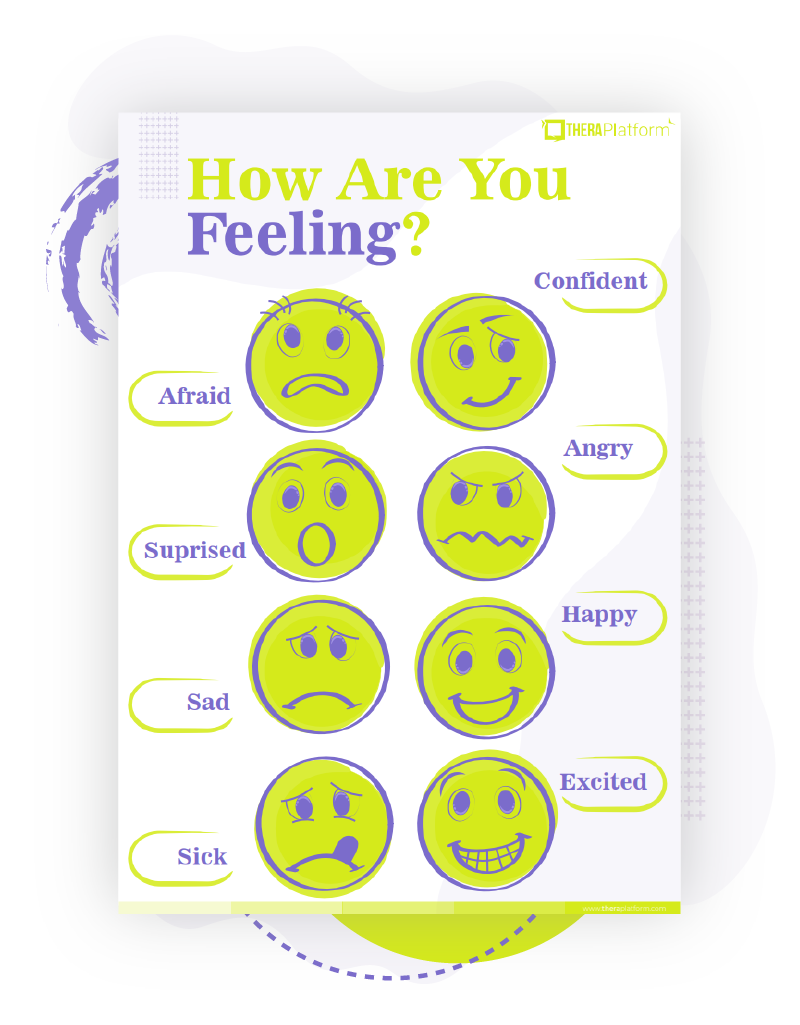 Emotion Faces For Kids
This PDF is a printable emotion faces worksheet built for use with kids in both one-on-one and group therapy settings. The cartoon faces are great visual aids for kids who find it challenging to communicate exactly what they are feeling. You can get kids started on emotion vocabulary and on the road to emotional literacy by using this worksheet in your sessions.
Emotion Faces for Kids is a great icebreaker for group therapy sessions, ask which emotion describes how they are feeling, or start a story time where each child shares about a time when they felt one of the emotions on the worksheet.
Learn more about resources for emotional literacy and development.
How to share paperless worksheets with your clients to save time and money?
Upload and organize your worksheets in TheraPlatform (practice management, EMR and telehealth in one software) and share them with your clients with a click of a button. Sign up for a free 30 day trial now - no credit card required!
Need more anger management worksheets? Check out our free anger management resource page.