SOAP Notes Template
A subjective, objective, assessment, and plan (SOAP) note is a documentation method used by health providers to record patient information, from the intake form and diagnosis to the treatment plan and progress notes.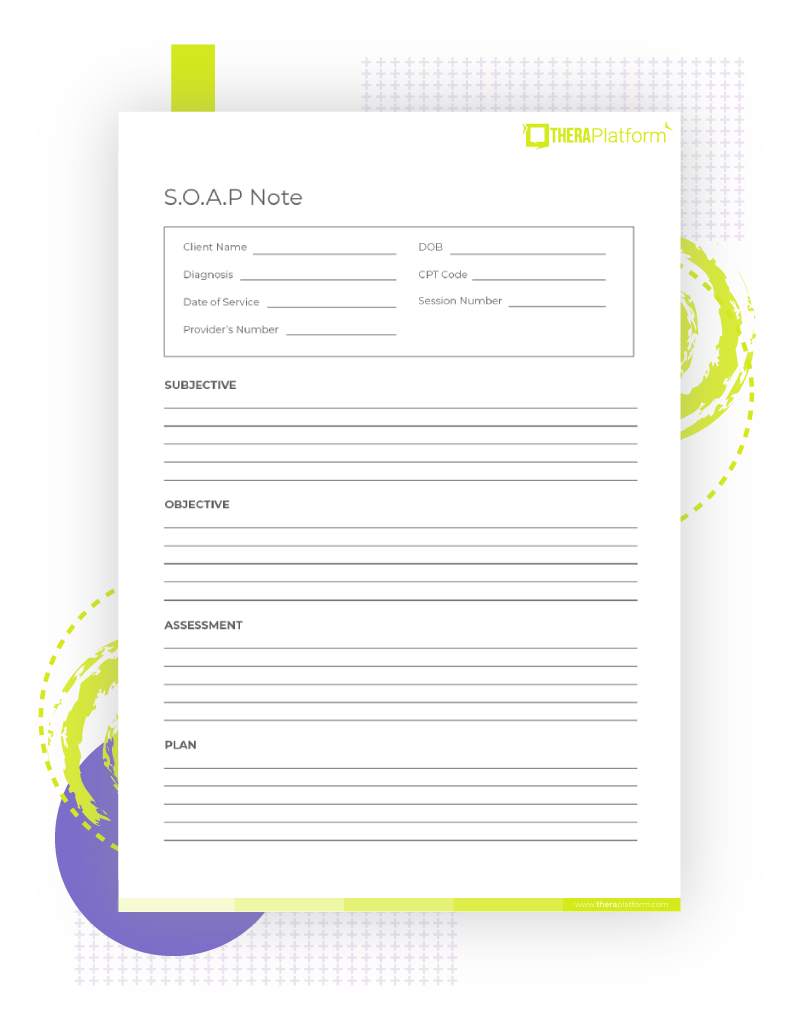 SOAP Notes Template
SOAP notes provide details from client visits and lets you communicate important information to other healthcare providers. This is a standardized form of note-taking that be used to reliably share information to other health professionals. Download our free SOAP Notes PDF template.
How to share paperless worksheets with your clients to save time and money?
Upload and organize your worksheets in TheraPlatform (practice management, EMR and telehealth in one software) and share them with your clients with a click of a button. Sign up for a free 30 day trial now - no credit card required!
Need more anger management worksheets? Check out our free anger management resource page.