Basic Emotion Assessment
This PDF worksheet allows clients to quickly communicate how they are feeling on a sliding scale using vocabulary they are sure to understand.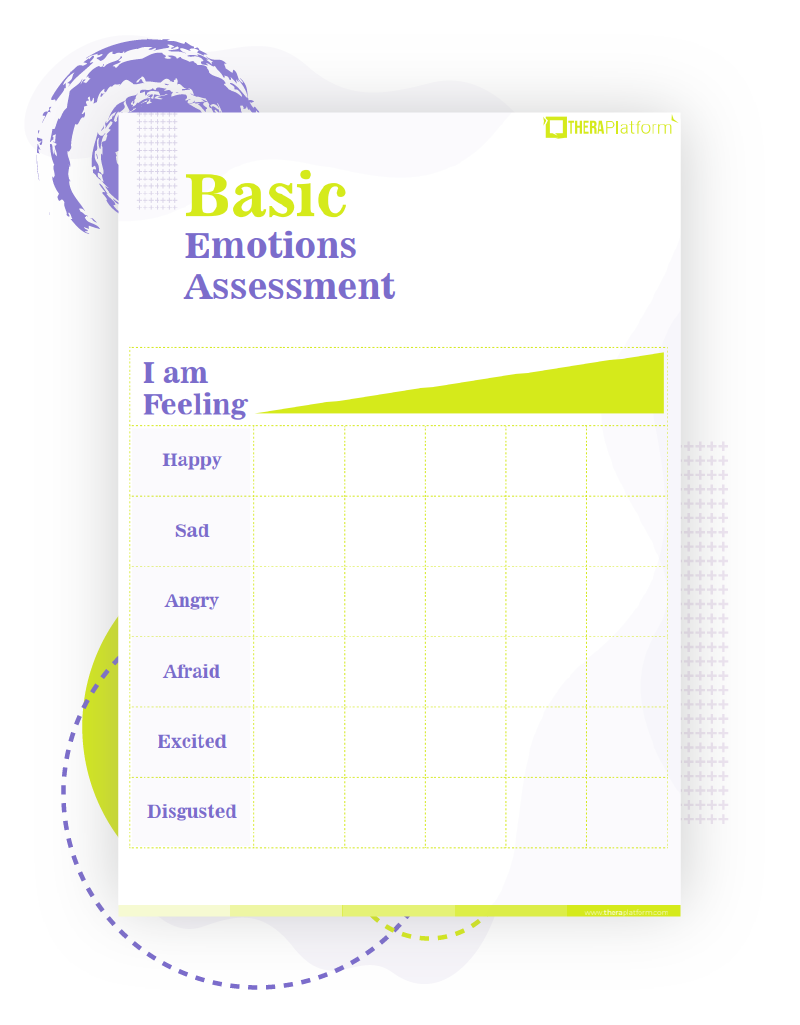 Basic Emotion Assessment
What you will be downloading here is a straightforward and easy to understand emotional assessment that is a great resource for therapy and counseling with children. Following the clear visuals on this worksheet your clients will be able to answer for themselves "How do I feel?".
The vocabulary used for this PDF assessment is basic so children can easily pick which emotional category they are feeling and communicate how strong those feelings are in group therapy setting or one-on-one session.
Using this emotion assessment as part of your sessions is a great way to track emotional state changes over time and client progress. Learn more about resources for emotional literacy and development.
How to share paperless worksheets with your clients to save time and money?
Upload and organize your worksheets in TheraPlatform (practice management, EMR and telehealth in one software) and share them with your clients with a click of a button. Sign up for a free 30 day trial now - no credit card required!
Need more anger management worksheets? Check out our free anger management resource page.